As July has ended (well… didn't it feel like it just passed in a blink of an eye?) we would like to share some updates about what happened in Manypixels within these past few weeks, included:
The expansion of our team
What we do to strengthen the relationships within team members
New product launch
What we've achieved so far
and the list goes on…
So yup, this kind of blog post would be updated every first week of the month to let you know how was the previous month going. We want to be as transparent and as honest as we can be by showing every single thing we do and what lessons did we take from doing such things. Alright,  let's get started!
1. Team Expansion
Can't deny that July has been the most significant month amongst of all in terms of employees growth. We've hired product manager, human resources executives, social media marketing executive, project managers, and numerous of designers. With the total of 25 people on board (plus remote designers) we are ready to serve you the best experience of future design services! And now that we've received more than 1350 requests in our platform, we realized how we still need to expand our team. So yes, to be able meet your expectation, and to speed everything up, we're currently hiring more positions. If you're interested to be one of us, simply click here!
2. Team Activities
As our team expanded, we realized the importance of doing such activities that would tie up the team together. So, we started to hold 2 important meetings; the first one is conducted every Monday at 11 and we call it as 'weekly stand up meeting' and the second one is held every day at the same hour, with different purpose.
The weekly stand up meeting is more like a weekly update from each of the division; what are the highlights of last week and what's the plan for current week. At the end of the meeting, we present one huge clap for everyone in the team to appreciate the great work that they have done last week, and to a hopeful week ahead.
The second meeting is the one that was firstly initiated by Daisy, our project manager. The sole purpose of this meeting is to share perspectives toward some issues (if present) or simply just to have a light chit-chat. Through this activity, she wants to let everyone know that nobody in the team is going to have to deal with the problems alone; as a team, we will always got each other's back! (isn't she the sweetest? ❤)
3. Product Launch! 
It's gonna be really exciting! 
Did you know that we're going to launch a new product this August? Well, add this to your list! The main idea of this product is to address one of your issues regarding to digital marketing content.
So, from the picture above, any guess of what it is going to be? 😏
Numbers… numbers… and numbers…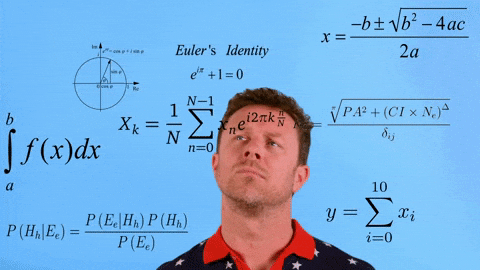 What could be better instrument to measure any kind of progress other than number? We'd say nothing! Quantitatively speaking, other than receiving more than 1350 design requests in our platform, we are making US$33.293 in  monthly recurring revenue with 135 subscribers, and 97% ETA expected!  But nope, we are not there yet. Not close enough to the destination. As a small startup, we realized that there is still a bunch of things we need to do to be your go-to design services.
Therefore, we appreciate any feedback! Feel free to drop some comments or shoot us an e-mail for any questions to info@manypixels.co
So, that's it for the July review! And here's to the more challenging journey ahead 🍻
See you on the next monthly highlight!