For some people, October was a month fulfilled with pumpkins and all those Halloween decorations. It was one of the most awaited times where everyone allows to dress as scary as they can, or like any other characters they've always wanted themselves to be. But for us, October felt like a new beginning as some changes were made during this month. Here are the highlights of the Halloween season for ManyPixels:
Our CFO is here! Welcome to Indonesia, Quentin!
If you follow our LinkedIn page, you might have noticed this: At the early of October, Our CFO Quentin Gillon flew from his hometown to Jakarta! It was really exciting for us to be finally working with him every day in our Jakarta office (as this whole time we only met him virtually). He's here to help on forecasting the needs and During his time here, He introduced us to the organizer tool called Asana. It's a work management tool that enables you to organize the projects and plan workflows. With this tool, you can also see what other members are assigned to so that we can monitor what people are doing, and find the right time to collaborate if you wanted to do so. This tool has been simplifying our life ever since. Thank you very much, Quentin!
Happy dinner!
This time, Pixelians discussed what's happening in the company, then straight During the all-hands meeting, Pixelians were also asked about what they like about Manypixels and as predicted, fun colleagues was most likely to be the answer when it comes to that matter! This shows how environment has a powerful impact on employees' productivity. We also discussed the future of Manypixels, as we all aware of how constantly things are changing. Thus, we all need to be flexible in order to achieve our goals ahead. Right after the fruitful discussion, we went straight to Seribu Rasa, an Indonesian cuisine restaurant to have a dinner🍗
Inktober 2018 
Wisangga and some of his #Inktober2018 works!
Some of our Pixelians participated in this Inktober event., and one of them was Wisangga Pranata, our senior illustrator. For those who haven't heard of it, Inktober is a daily drawing challenge by using only an ink. It was created by Mr. Jake Parker, as he wrote on his website: "I created Inktober in 2009 as a challenge to improve my inking skills and develop positive drawing habits. It has since grown into a worldwide endeavor with thousands of artists taking on the challenge every year." So yes, it was 31 days consisted of drawing with pen and paper. When being asked about the most favorite theme amongst of all, Wisangga admitted his favorite theme was the day one theme, poisonous, which was 'personal' to him, ""A little bit too much of everything can be poisonous. I think that applies to everything" he then depicted the theme with a dancing couple and a glass of wine in each of the person's hand.
Did you take part in this year's Inktober? What was your favorite theme? Let us know!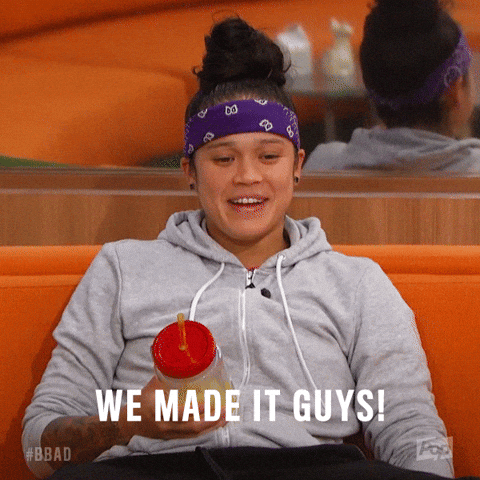 As a result, now we have 186 subscribers who enjoy our unlimited design services with US$41.608,40 as our monthly recurring revenue!
Also, doing this Monthly Highlight kinda blog has got us wondering somehow; is there anything you would like to know more about our company? So again, as we're always open for any comments and suggestions, let us know what do you want to know by shooting us an e-mail to info@manypixels.co. 
Let's go, November! ✊